The Luke 10 Manual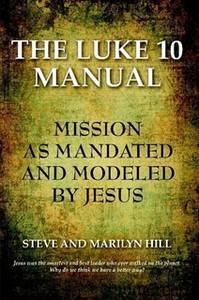 Over three days last July we taught the team in Central Asia from Luke 10 and these past few months I have put that material down in written form as "The Luke 10 Manual".
My thought was to make this available in Russian and then other languages for the team in Central Asia but several friends who read it have urged me to make it available for our friends in the west as well.
We have been surprised at the buzz this little manual is generating.
A book on mission. Mission as mandated by Jesus.
Download the Luke 10 manual in your language now!
Do you like our material?
Have these materials blessed you?
If so would you consider a donation via pay pal which will help us to translate and publish in others languages for the teams in Central Asia?
Freely you have received. Freely give!
Remember to click personal and gift so that we do not pay the Pay Pal fees.
Thank you! Many people doing a little adds up to a lot!